Why Custom Rubber Tubing is a Great Choice for Medical Device Manufacturers
EPDM rubber tubing is robust, flexible, resistant to a wide range of chemicals and temperatures, UV light, and ozone. Because of this rich set of features, custom rubber tubing is useful in many medical industry applications. This post discusses the benefits of custom rubber tubing in the medical sector and why it is preferred by biomedical device manufacturers.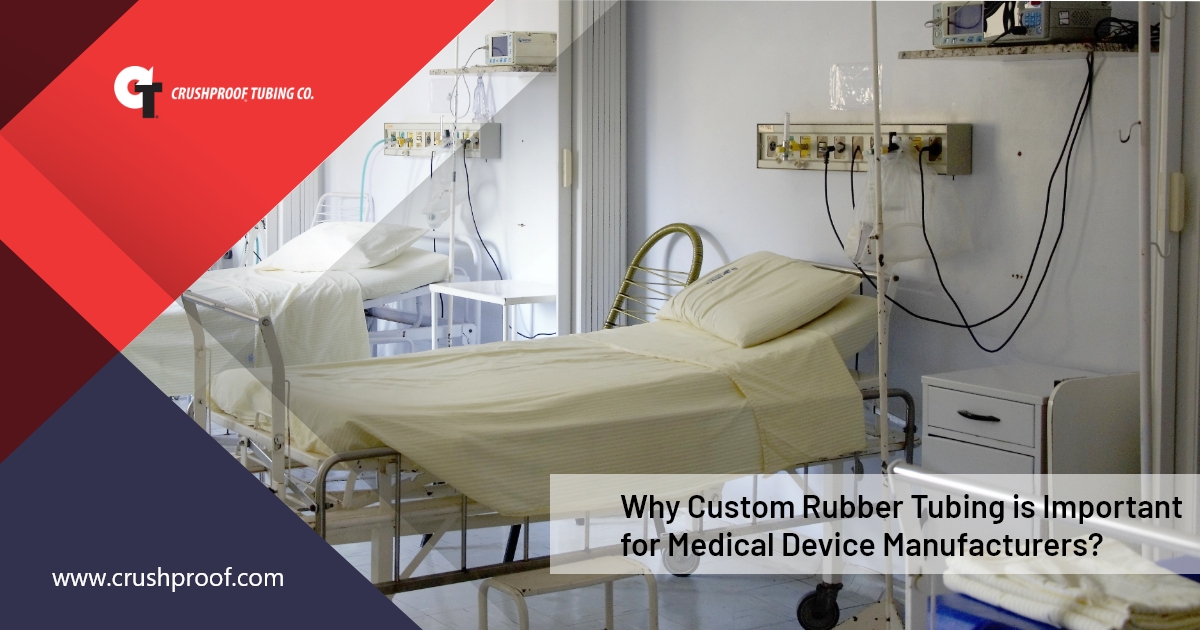 Importance of Rubber Tubing in Medical Devices
Here are some reasons why medical device manufacturers prefer custom rubber tubing:
EPDM Rubber is versatile, bendable, tough, and does not crack easily across wide temperature ranges. Also, it can be sterilized, which is an important aspect in this sector.
EPDM Rubber has excellent tensile strength and can be stretched and compressed as required by the application.
Since it is bendable, it is widely used in respiratory support and ventilator systems.
EPDM is antimicrobial without any additives.
Aside from respiratory and ventilation equipment, synthetic rubber tubing is great for bellows, covers, sleeves, and fluid or air transfer on a wide range of medical devices.
Superior life expectancy compared to plastic tubing makes rubber an obvious choice for durable equipment. Plastic is best used where the product will not be reused.
Medical devices are generally designed to exacting standards and have to perform at their best for patient safety and efficacy. Ensure you partner with a reliable manufacturer who offers the quality and design parameters required in the medical industry. Customizing the parts to improve cost and performance can give your product a leg up in the market. Crushproof Tubing is one of the leading players in the medical tubing segments. The company offers superior quality medical rubber tubing, custom rubber hoses, and more that are specially designed to meet your needs.
Related Post