Rubber Bellows Dust Boots and Sleeves
Are you in search of protective covers that help in preventing dust particles, metal grindings, liquid/chemicals, and other environmental contaminants from entering into important or sensitive parts of machines or systems? Investing in the right type of boots and sleeves that can be used to protect hydraulic pistons, actuators, motion mechanics, steering systems, chassis and drivetrains and other components from liquid, chips, dirt and other debris is the answer. These flexible types of rubber bellows dust boot can not only assist with shock absorption but also contribute to improving  aesthetics and safety. When you are looking for rubber sleeves and boots, look no further than Crushproof® Tubing Company. We make the rubber sleeves and boots you need at off-the-shelf prices. Crushproof® brand containment boots are used in old oil tanks all over North America. With 70 years in the custom tubing market, we know how to design and manufacture custom, high-quality rubber sleeves, and boots.
Types of Boots and Sleeves we Offer at Crushproof® Tubing
We know what our customers want and what the marketplace demands. At Crushproof® Tubing, we guarantee you that you will always receive fast, professional service and extremely competitive pricing on top quality bellows, sleeves, and boots at all quantity levels. We have many material and design configurations available, so we can customize a solution to meet your exact needs. These include:
Solid Rubber: Rugged and lowest cost. Limited to 4:1 compression ratio.
Dip Molded: Odd shapes and sizes are possible. FDA compliant available. Requires some tooling cost.
Urethane: Durable and available with large compression ratios. Versatile solution.
Coated Fabric: Not as air or watertight as above options, but offers the best expansion/compression with little resistance.
Square, Rectangular, or Odd Shaped: We can create different shapes and sizes to fit your application.
High Temp, Metal, Other: We offer many other material options for extreme requirements as well.
Features of Rubber Bellows Dust Boots and Sleeves
At Crushproof® Tubing Company, we have the experience and the capabilities to assist with the design and manufacture of these industrial boots and sleeves in a range of materials. The following features are available in some materials and configurations but not others. However, we can usually find a design that meets your requirements.
High expansion ratios.
High and/or low temperature.
Chemical resistance.
Abrasion resistance.
Different cuffs or flanged ends to simplify attachment.
Reinforcement if vacuum or pressure is involved.
Completely sealed construction.
Flame retardant.
FDA compliant.
Applications of Crushproof® Tubing Boots and Sleeves
No matter what size or complexity is involved, we are committed to provide the right and the best quality product to our esteemed clients at reasonable prices. Designed to be rugged and resistant to adverse conditions, our sleeves and boots work best for electrical components to rods in oil wells. A few amongst the several applications of these highly flexible components include:
Machine components
Rod/ball screws
Slide ways or rails
Piston covers
Pinch point safety
Spring cover
These rubber protective covers are largely procured by customers from automotive, aerospace, chemical, construction, distribution, energy, food & beverage, material handling, power transmission, railway, recreational sectors, among others.
We can deliver a free, custom sample to your door in about a week. Just visit our Build-A-Hose page to request it and we'll get started making it to your specifications! We take great pride in providing high-quality solutions to complex manufacturing problems at fair pricing. Please forward your application details, print or specifications to us at the earliest.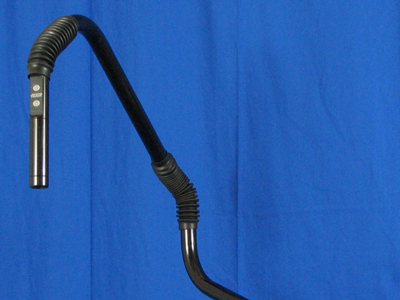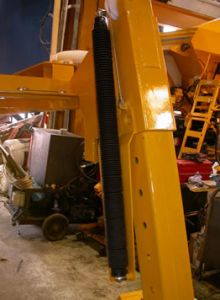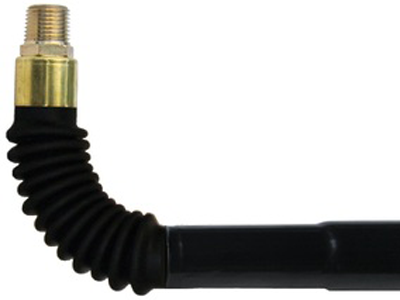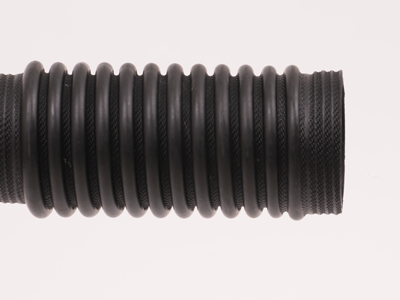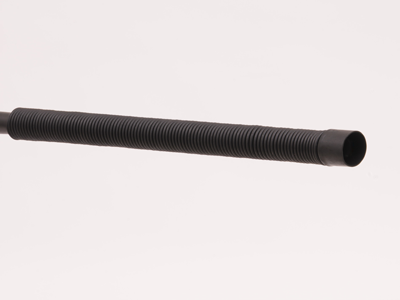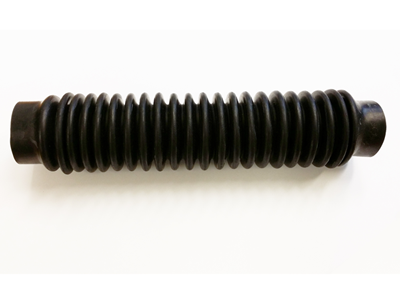 Protective rubber boots * Protective rubber sleeves * Containment boots * Industrial boots
Rubber joint covers * Rubber rod covers


Literature