Flexible Fabric Bellows: Advantages and Applications Discussed
Industrial flexible fabric bellows are used to protect sensitive equipment from dust, dirt, and other contaminants. By doing so, they help extend the life of critical components and improve the overall safety of the system. As the name suggests, these bellows are typically made from a woven fabric, but they also contain a polymer layer to help make them both sturdier and less prone to dust infiltration. Flexible bellows can also be used to isolate noise and vibration or protect from chemical exposure or high-temperature environments. If you would like to learn more about fabric bellows, their advantages, and typical applications, then please read the post below.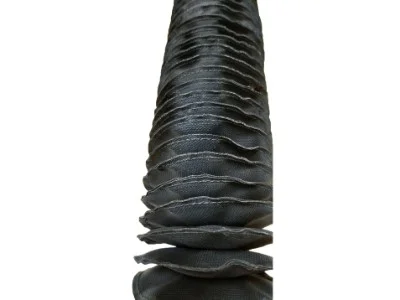 Why Should you Invest on Flexible Industrial Bellows?
There are several reasons why flexible bellows are so popular. First, they are very strong and durable. These bellows can withstand a lot of wear and tear and are also resistant to chemicals and other corrosive materials. Versatility is another reason for their popularity. Flexible bellows can be used in various ways. They can be customized to fit the needs of very wide range of applications. Finally, flexible bellows are also relatively inexpensive. Even a very low volume or one-off part can prove to be a great value compared to the cost of machine down time or corrosion on a sensitive part.
Some key features and benefits are:
Fabric bellows are light and compact, making them ideal for use in situations where space is limited.
Can be made for use in corrosive environments.
Easy to install and remove and can even be made with zippers.
Provide vibration isolation and shock absorption.
Prevent dust and other particles from contaminating sensitive areas.
Easily customized to fit your design requirements.
Can protect from heat, chemicals, flames, and other hazards.
Applications of Industrial Flexible Fabric Bellows
Fabric bellows are used in a variety of applications where high reliability and long life of equipment and systems are required.

With such an important role to play, the quality of bellows can have a significant impact on the lifespan and uptime of critical equipment. If you are responsible for the procurement of flexible fabric bellows for your organization, it is important that you purchase these items from a trusted manufacturer. Crushproof® Tubing has been in business for many years and have a great reputation for providing the customers with the best products available. Their bellows are made from the highest quality materials and are designed to last. They offer a wide variety of sizes and styles to choose from that can be adjusted to meet your size requirements, so you can find the perfect option for your needs. Also, if you need any help, their friendly and knowledgeable staff is always happy to assist you.
Related Post